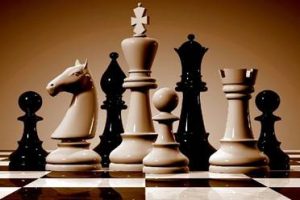 Welcome to our website! The Connecticut State Chess Association (CSCA) is a statewide sanctioning, service, support and membership organization, staffed by a volunteer Board of Directors, working for the benefit of Connecticut's chess community. Our goal is to promote chess in CT.
The CSCA is Connecticut's affiliate chapter of the United States Chess Federation (USCF), which is the national sanctioning body for chess tournaments, and a primary general chess resource.
We encourage promising initiatives, worthy programs and exceptional activities with funds acquired from the USCF, member dues, and other sources. Working members can also provide free consultation and referrals.
We especially support new programs at schools. Please contact vice-president and scholastic administrator Glenn Budzinski if you'd like to know more about this. You can also contact him if you'd like to donate chess books or equipment in support of these programs.
Membership in the CSCA is open (you don't even have to be a Connecticut resident). The only requirements are
a) current USCF membership and a CT resident; or
b) a $5 yearly contribution, which (as it is applied to crucial operating expenses) helps sustain state-level resources, events and promotions, and secures national representation for area chess players; or
c) a $100 contribution for Lifetime membership.
Members can play in sanctioned tournaments, receive informational mailings, receive CT Chess Magazine, and nominate their CSCA representatives at the Annual Membership Meeting.
We hope you agree: that's a good investment. Join us!
Black to play and win.